The area of orthodontics in Clínica Dental BROSETA is directed by Dra. Laura Broseta Collado. She manages the detection of the bad position of teeth and alterations of skeletal development (maxillary and mandibular) through an in depth and personalized study in each case. Once the problem is detected, correction will commence through fixed or removable apparatus.
Aesthetics no longer cause a problem when placing apparatus.
The technological development has nowadays made available high quality aesthetic materials (Sapphire, Porcelain, Splints, and Lingual technique) which your treatment can practically go unseen by those around you.
Bad dental positioning can be corrected at any age, not as with maxillary or mandibular development problems. For the latter it is recommended taking children to the orthodontist before the age of 7, to detect early alterations and like this easily correct them. The Clínica Dental BROSETA offers the latest orthodontic techniques.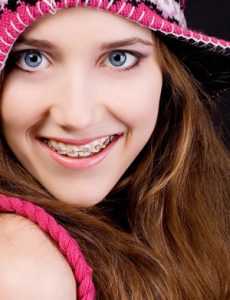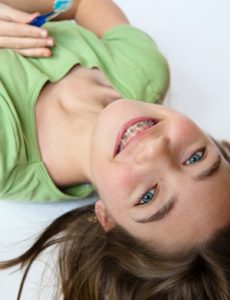 INVISIBLE ORTHODONTICS
They are transparent dental aligners, made to measure aesthetic and removable designed and made with the assistance of computers.
They will be worn by the patient all day apart from when eating. They should be change every 2 to 3 weeks. Nobody will notice they are being worn.
It is an ideal treatment for adults, although it can also be used by patients in growth.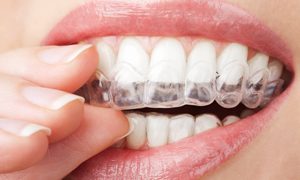 LINGUAL ORTHODONTICS: INCOGNITO TECHNIQUE
It is a very sophisticated technique which consists of placing the brackets on the internal part of the teeth, with a practically invisible result. Each case is made to measure by German laboratories, designed and made assisted by computers.
The final result is the same as the one obtained with conventional orthodontics, but without the inconvenience of being seen whilst smiling.
The aesthetics make it an ideal option for young adults who do not want to use visible apparatus and also for anyone that for one reason or another do not want to temporally sacrifice the aesthetics of their smile.
ORTHODONTICS WITH PORCELAIN OR WITH SAPPHIRE
It is a conventional orthodontic method using materials with the same tooth colour, that is to say white, remain practically invisible.
INTERCEPTIVE ORTHODONTICS
The young many times need orthopedic treatments which modify the position of the teeth and of the maxillary bones during growth. This helps to solve problems that latter could be complicated or impossible without surgery.
DENTAL MICROIMPLANTS
These make it possible in a quick and comfortable way the complicated dental movement which until a few years ago was considered impossible.
ORTHODONTIC TREATMENTS WITH ORTHOGNATIC SURGERY
There exists malformations in the maxillary bones which prevent the proper function of our mouth. Extreme cases which cannot be camouflaged with conventional orthodontics require a special interdisciplinary treatment with an Orthognatic Surgeon.
We prepare your mouth so the operation will be succesful.