DR. FRANCISCO BROSETA COLLADO
REGISTRATION NUMBER: 46003906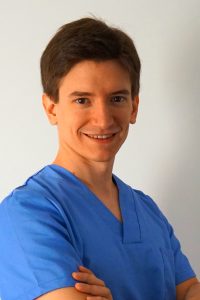 – Odontology Degree at the Cardenal Herrero University CEU in 2010.
– Attendance at the VI workshop of dental whitening "PUESTA AL DÍA EN BLANQUEAMIENTO DENTAL" organized by the Centre of Studies Odonto-Stomatologics in Valencia in 2009.
– Oral communication in "NUEVOS AVANCES EN ENDODONCIA ROTATORIA" at the UCH – CEU in the VI International Congress of Experimental Sciences and Health Students in 2009.
– Course in "SISTEMA PROTESIS BIOFUNCIONAL BPS. ARTICULADOR STRATOS 300", held at the UCH-CEU by the ICDE in 2008.
– Accreditation to direct x-ray facilities for medical dental diagnosis, at the UCH in 2007.